From the Box Assembly Videos
Watch these two videos  to assemble your brand new GlideCycle. We'll walk you through each step from the moment you receive your GlideCycle.
GlideCycle Training Videos
This series of short training videos is designed to accompany your owner's manual (download below) and demonstrate each skill that you will need to develop as you learn to GlideCycle like a Pro!
GlideCycle Training Introduction
2 GlideCycle Set Up from Carry Bag
3-GlideCycle Saddle Set-Up Training
4 GlideCycle Push Off
GlideCycle Saddle Webbing Quick Set-Up Position Card
GlideCycle Seat and Pelvic Pad Set-Up Tips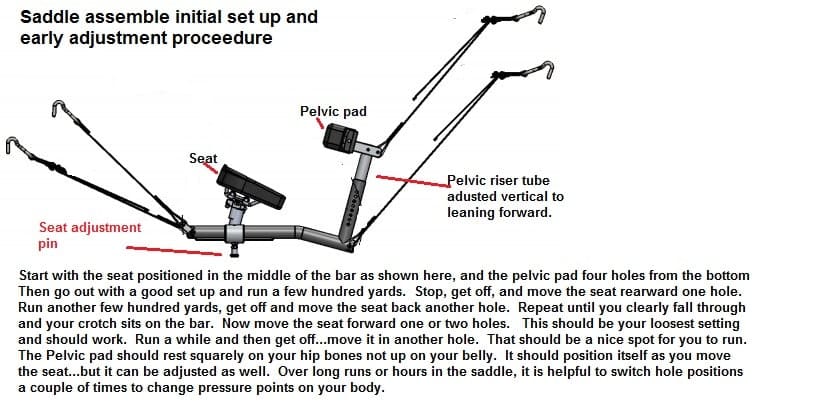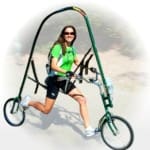 Tips from 3500 Miles on the GlideCycle Saddle Adapting the fanny to a GlideCycle seat is similar to the process of getting use to bicycle seat discomfort… Read More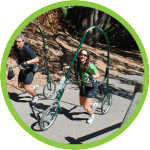 At first glance, a GlideCycle™ may appear similar to a bicycle. However, upon closer inspection, there are no pedals and there is no… Read More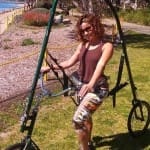 While not technically running, GlideCyclists™ experience a sensation like running and refer to this activity as either… Read More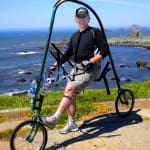 The GlideCycle™ offers unique core training advantages above and beyond endurance sports such as running, cycling and walking…Read More
Problem: Gravity Over 50 million Americans go running each year and 116 million more folks walk outdoors for fitness. Each year up to 70% of these runners will experience an injury needing rehabilitation. 1.5 million of them and countless walkers will quit and head for the gym or the couch for good.  Gravity is the root cause, as so many runners and walkers simply can't bear the pounding of 2.4 times their weight in ground reaction force. (BYU Study)
Solution: Weightless Running Revolution A Brigham Young University sports research study found that, "runners using the GlideCycle experienced an 86% reduction in ground reaction force (GRF)."  Our patented suspension system lifts the body by cradling the pelvis (no crotch pressure) into the natural spring arch frame and allows clients to achieve a closer motion to actual running or walking than any other equipment on earth.  Running with wheels means running fast, far, and as hard as you want without impact pain.